Financial Contributions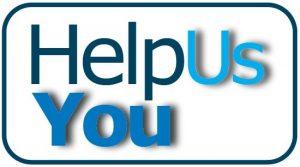 If our website materials have helped you or someone you know, you are more than welcomed to make a financial contribution. Indeed, we would greatly appreciate it! Your contribution will be used toward continued security and maintenance of our website, providing a larger database of up-to-date Florida Bar Exam resources, additional publications, and continued assistance to certain applicants who are unable to purchase a complete bar exam review course. We greatly appreciate your interest in Aplus eBooks Publications, and we absolutely appreciate your financial contribution! Thank you kindly and best regards! 🙂
Book Contributions
If you have Florida Bar Exam or law school books that you would like to "get rid of," please consider donating them (or possibly selling them) to Aplus eBooks Publications. We use contributed books as loaners for bar exam applicants who cannot afford to purchase a full-blown bar exam review course. Your book contribution could greatly assist a bar exam applicant and/or law school student to successfully fulfill his or her dream in passing his or her exam,  hoping to become the person he or she was meant to be. Books may be mailed to us at the address found at the bottom of this page. Thank you kindly for your support!
Article Contributions
If you are interested in submitting a law-related article, a substantive law outline, a learning-styled writing, a children's eBook, and/or a Christian writing of sorts, please let us know. You may use our Contact Form to communicate with us. Let us know who you are and the excellent contribution you have in mind.
Online Contribution

Mailing Address for Contributions, Submissions, and Books
Aplus eBooks Publications
P.O. Box 618757
Orlando, FL 32861
(407) 988-9019
Thank you kindly for your support, and for your interest in Aplus eBooks Publications!
1. About Us
2. FAQ Page
3. Contact Page
4. Password Protected Pages
5. FL Bar Exam Workbooks
Copyright © 2013-2018 Aplus eBooks Publications – All Rights Reserved
Permalink: https://www.aplusebooks.com/contact/donate/

---
Save