Feb 2018 FL Bar Exam Essay & MC Predictions ("Speculations")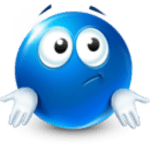 I. Introduction
Well, it is that time again — time for Part A of the 2018 February Florida Bar Exam essay and MC predictions ("speculations"). As we have said with nearly every exam predictions' posting since 2015, your guess is as good as ours.
II. Part A Required Subjects
As a quick reminder, there are three required subjects on every Florida Bar Exam. They are: 1) the Florida Rules of Civil Procedure, 2) the Florida Rules of Criminal Procedure, and 3) certain sections of the Rules of Judicial Administration. Without a doubt, these three subjects will be on the February Florida Bar Exam! The Florida Board of Bar Examiners tend to test these three subjects in multiple-choice format. (See, e.g., our February & July 2018 Florida Bar Exam post.)
If you are taking the MBE, essentially, all you need to know are the distinctions between Florida law and federal law. Please bear in mind, however, that the Florida multiple-choice questions do not seem to be as well drafted as that of the MBE questions. As such, it is important that you know the Florida law distinctions and incorporate those distinctions on exam day. This applies not only to the multiple-choice section, but also to the essay section as well.
Remember, on day 1 of the Florida Bar Exam (Part A), applicants are to answer all questions in accordance with Florida Law, unless otherwise directed (e.g., Federal Constitutional Law).
The remainder of this Post requires a password.
Your password allows you to access all of our
Florida Bar Exam's protected posts and pages.
Prior Exam Predictions
1. July 2017 FL Bar Exam
2. Feb 2017 FL Bar Exam
3. Feb 2016 FL Bar Exam
4. Feb 2015 FL Bar Exam

Copyright © 2013-2018 Aplus eBooks Publications – All Rights Reserved
Permalink: https://www.aplusebooks.com/feb-2018-fl-bar-exam-essay-mc-predictions
↑ Back to Top ↑
{368}